CAIXA DE GUERRA 10" x 17cm - EM DURO ALUMÍNIO
CAIXA DE GUERRA 10" x 17cm - EM DURO ALUMÍNIO
CAIXA DE GUERRA é o instrumento composto por um corpo cilíndrico de pequena seção, com duas peles fixadas e tensionadas por meio de aros metálicos e com cordas chamadas de bordões que vibram através da ressonância produzida sempre que a pele superior é percutida, produzindo um som repicado, característico das marchas militares. Popularmente, distingue-se o tarol da caixa pelo formato do corpo. O tarol tem geralmente uma distância menor das membranas, algo em torno dos 10cm, e a caixa pode ter acima de 20cm.
Standard snare drum - Caixa de Guerra
obs: a fabricação deste instrumento pode levar de 02 a 08 dias até a embalagem e envio / This instrument is taking about 08 days for production and assembly at the factory.
Fabricação / Montagem na Lecbazar Ltda( Artcelsior) qualidade artcelsior.com - Rio de Janeiro - Brasil.
Related products
In up to 12 installments of $9.19 USD
$91.51 USD
In up to 12 installments of $11.93 USD
$118.83 USD
In up to 12 installments of $8.42 USD
$83.88 USD
Credit cards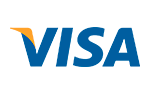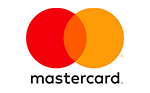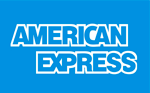 When you finish the purchase you will se the payment information related to this option.
Total:
$83.88 USD
Transferência ou Depósito bancária - 7% desc.: offers a 7% discount that will be applied over the total cost of the order when the checkout process is finished.
Contact us
WhatsApp +55 21 996013122
Rua Maia Lacerda nº 41 Estacio Rio de Janeiro /RJ