SURDOS EM DURO ALUMINIO DE 18" (50cm ou 60cm de altura) - ARTCELSIOR.COM
SURDOS EM DURO ALUMINIO DE 18" (50cm ou 60cm de altura) - ARTCELSIOR.COM
Hardened aluminium body- Surdo drum 18"
O surdo é um tambor cilíndrico de grandes dimensões e som profundamente grave. O surdo é feito de duro aluminio e possui peles em ambos os lados. Este tipo de tambor baixo é tradicionalmente usado em escolas de samba, também podem ser encontrados em bandas ou grupos de pagode.
obs: a fabricação deste instrumento pode levar de 02 a 10 dias até a embalagem e envio / This instrument is taking about 08 days for production and assembly at the factory.
Fabricação / Montagem na Lecbazar Ltda( Artcelsior) qualidade artcelsior.com - Rio de Janeiro - Brasil.
Related products
In up to 3 installments of £196.12 without interest
£588.37
In up to 2 installments of £187.53 without interest
£375.06
In up to 12 installments of £5.41
£53.91
Credit cards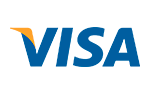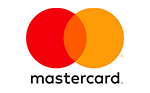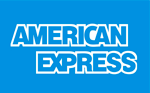 Installments
Total

1

installment

of

£534.46

without interest
£534.46

2

installments

of

£267.23

without interest
£534.46

3

installments

of

£178.15

without interest
£534.46
When you finish the purchase you will se the payment information related to this option.
Total:
£534.46
Transferência ou Depósito bancária - 7% desc.: offers a 7% discount that will be applied over the total cost of the order when the checkout process is finished.
Contact us
WhatsApp +55 21 996013122
Rua Maia Lacerda nº 41 Estacio Rio de Janeiro /RJ