CUÍCAS LUXO - AÇO INOX - 8,½" - ARTCELSIOR.COM
CUÍCAS LUXO - AÇO INOX - 8,½" - ARTCELSIOR.COM
Cuíca é um

instrumento musical

, espécie de

tambor

, com uma haste de madeira presa no centro da membrana de couro, pelo lado interno. O som é obtido friccionando a haste com um pedaço de tecido molhado e pressionando a parte externa da cuíca com dedo, produzindo um som de ronco característico. Quanto mais perto do centro da cuíca mais agudo será o som produzido.
Stainless steel – Cuícas
obs: a fabricação deste instrumento pode levar
de 02 a
10 dias até a embalagem e envio / This instrument is taking about 08 days for production and assembly at the factory.
Fabricação / Montagem na Lecbazar Ltda( Artcelsior) qualidade artcelsior.com - Rio de Janeiro - Brasil.
Related products
In up to 12 installments of $21.98 USD
$218.92 USD
In up to 12 installments of $29.67 USD
$295.49 USD
In up to 12 installments of $13.08 USD
$130.27 USD
Credit cards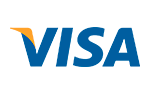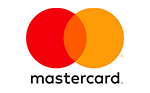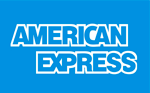 Installments
Total

1

installment

of

$207.48 USD

without interest
$207.48 USD
When you finish the purchase you will se the payment information related to this option.
Total:
$207.48 USD
Transferência ou Depósito bancária - 7% desc.: offers a 7% discount that will be applied over the total cost of the order when the checkout process is finished.
Contact us
WhatsApp +55 21 996013122
Rua Maia Lacerda nº 41 Estacio Rio de Janeiro /RJ